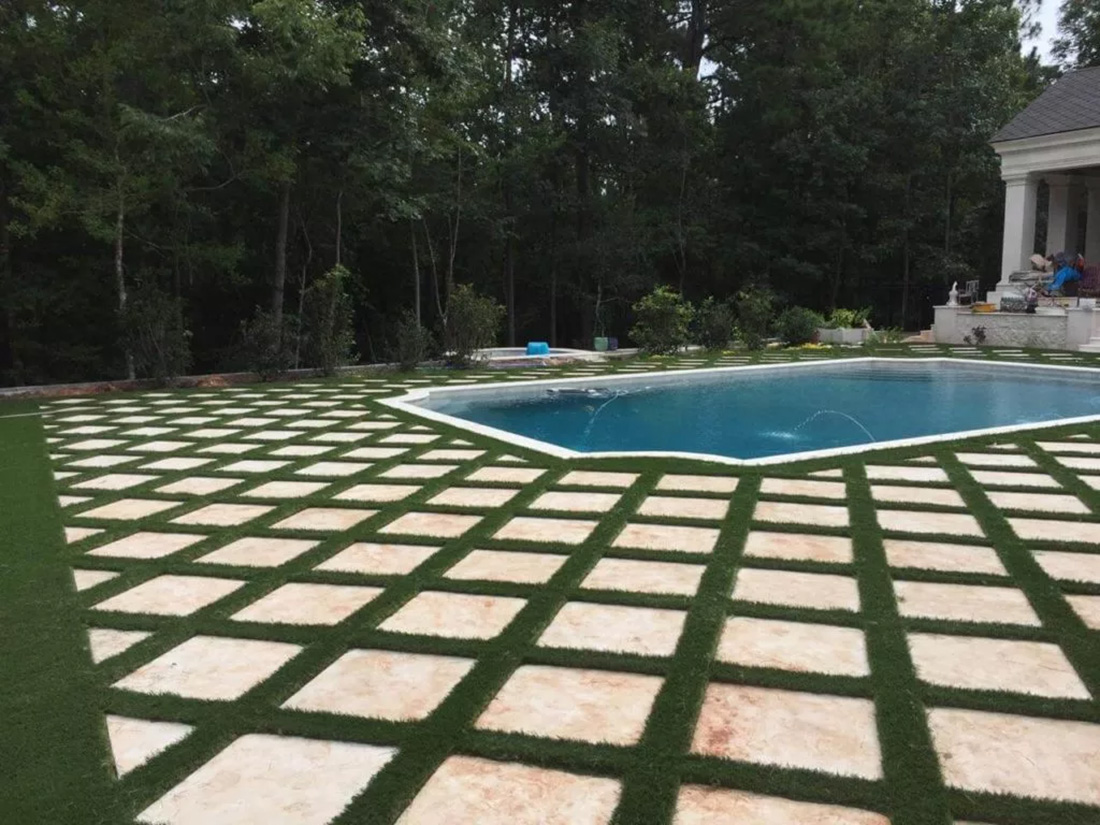 Artificial grass is a great, eco-friendly way to achieve a pristine and easily manageable yard.
Installing artificial grass around the pool can further improve your yard for the perfect oasis of your dreams.
The Benefits
You might not think of fake grass around your pool as your first choice. We've worked with hundreds of homeowners across the United States who have felt the same way. But those who've chosen artificial grass near their pool see considerable benefits.
One of the biggest advantages comes when it's time to cut the grass. Natural grass trimmings often blow into nearby open pools when cut. Owners of artificial lawns never have to worry, because they never have to mow their lawns. Artificial turf is specifically designed to drain exceptionally well which eliminates mud and unsightly puddles around the pool and is ready for use immediately following even the heaviest rainfalls. Chlorinated or chemically-treated water can also be harmful to natural grass, but artificial lawn owners never have to worry.
Leading artificial grass by FusionTurf looks just like natural grass, and it's soft and plush to the touch. You can have the pristine look of a natural lawn without any of the work.
The Planning Process
Planning is the first step that goes into installing artificial grass around the pool. Landscaping often relies on a theme, such as natural, tropical, modern, or minimalist. Usually, the theme that works best is one that enhances the atmosphere of your yard.
Synthetic turf is a durable and walkable surface that can be installed very close to the edge of your pool without concern. You won't need to plan for as much space on your pool deck as you normally would to account for the proper maintenance of your lawn.
Uniquely shaped pools also benefit. Artificial grass can be installed in nearly any configuration and isn't restricted to basic squares or rectangles. The local experts who install the artificial grass around your pool can do it in any shape you'd like.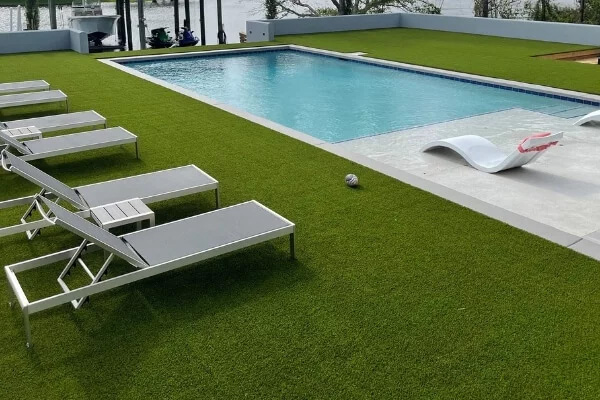 Gardens and Plantlife
While you may have fake grass around the pool, you can certainly use natural plant life to enhance your backyard space. Low-maintenance, water-wise plants can be added alongside artificial grass. The well-defined contour of synthetic turf can help you keep a clean and clear garden area for flowers or other plants.
Other Structures
Often, it's not just the pool and the artificial grass around it that takes up your yard. Other structures, like a deck, patio, or gazebo may take up space in your yard. Artificial grass can even be installed on decks, patios, and rooftops.
Do you want your artificial grass to extend to these structures to give a fully natural feel to the yard? Or do you want to keep them separate and focus on using those structures for shade? Would you like boulders around the yard, and if so, real or fake ones? These are important decisions to make that will directly impact how much fake grass should be installed.
---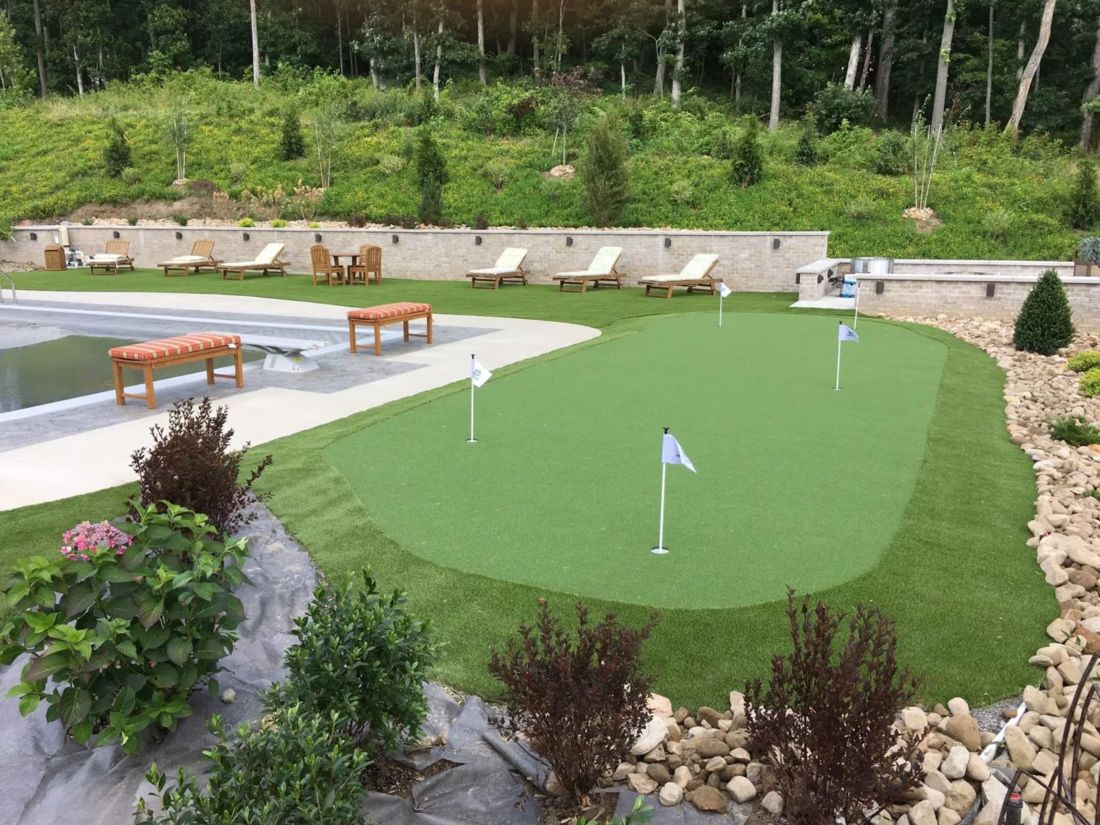 Get Creative
We've gone over great starting points for artificial grass around the pool, but there are plenty of other unique ways you can customize your yard. At the end of the day, your pool and the artificial grass around it can look natural and beautiful.
Consult the pros at FusionTurf to speak with an installer and customize the yard of your dreams.
---