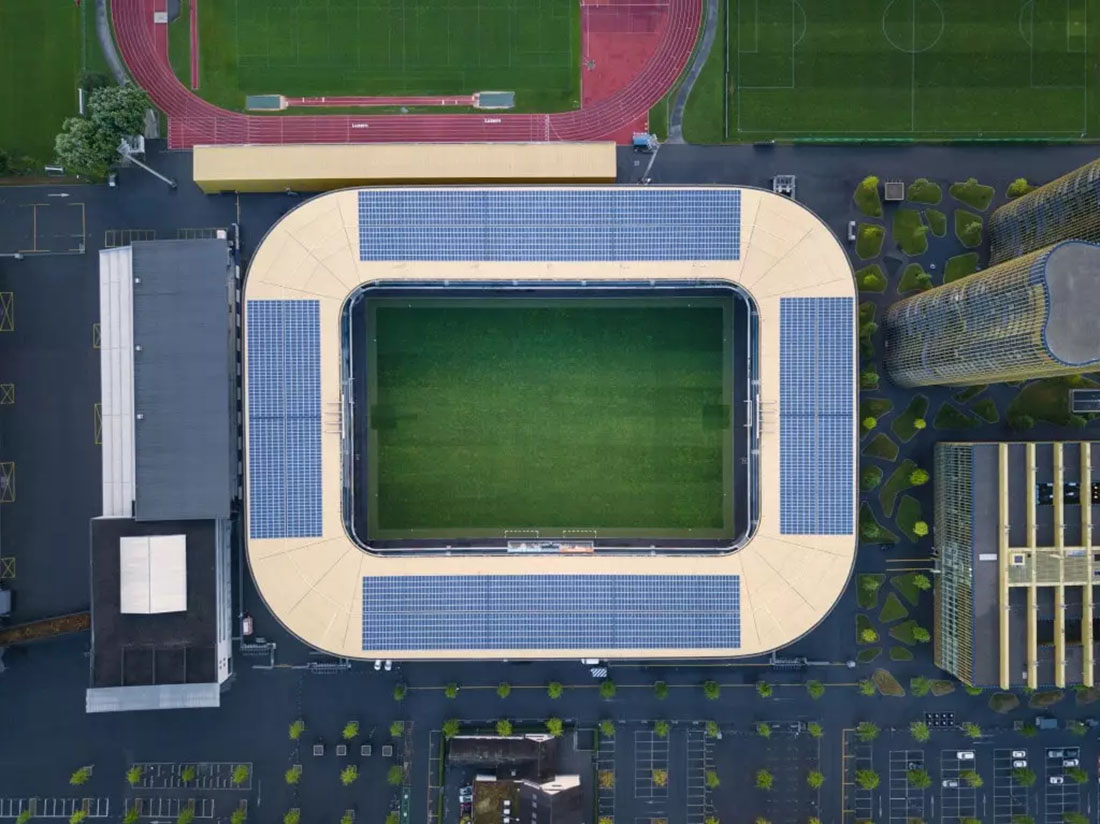 The history of the original AstroTurf is a fascinating one.
It's an interesting story about how a chemical engineering professor from the University of Washington created synthetic turf, which he called "AstroTurf," to help protect his athletes from injuries on wet and muddy fields. This led to the artificial turf industry that we know today.
In this blog post, we look at the strange and fascinating history of the original "AstroTurf."
Who Invented AstroTurf?
AstroTurf was invented in 1965 by a team of chemists led by Robert T. Wright, Jr.,
James M. Faria, and Earl R. Hubbard at the Monsanto Company to provide a new type of surface for Major League Baseball parks in America that would stand up better to fielders' ground balls because it was made of synthetic fibers instead of natural grass blades or straws.
AstroTurf came in three colors: green, brown, and red. The original AstroTurf wasn't meant to have a grassy smell or stand up against water, and for this reason, the surface only lasted about six hours before needing replacement. The original artificial AstroTurf was the beginning of the artificial turf industry.
The Evolution of AstroTurf
AstroTurf was originally sold under the name "ChemGrass." The original ChemGrass was given the name AstroTurf by General Manager Charlie Finley, who hoped to capitalize on its space-age look with an advertising campaign touting it as "AstroTurf: from Earth to Outer Space." At that time, in the early 50s and 60s, the Ford Foundation was studying ways to improve athletics in America.
They commissioned a project to create artificial turf that could be used on natural grass fields. The original goal was to create an artificial surface that could withstand the rigorous demands placed on it and provide players with a safe, clean playing area. The new original AstroTurf product caused quite a stir when it debuted as one of the first synthetic surfaces ever produced for athletic fields.
The First Large Scale Turf Installation
In 1964, the Creative Products Group developed ChemGrass and installed it at the Moses Brown School in Providence, RI. This was the first large-scale artificial turf installation. The product's name is derived from its synthetic grass fibers and "Chem," signifying that it has been made with chemicals instead of natural materials such as earth or sand.
After the completion of the Houston Astrodome in 1965, unfortunately, local weather conditions and other factors didn't allow natural grass to grow. As a result, Judge Roy Hofheinz went ahead and consulted Monsanto about installing the new Chemgrass in 1965. This was when the original AstroTurf AstroTurf was first used in Major League Baseball at the Houston Astrodome in 1966.
Major League Baseball's Houston Astros became the first team in history to play on artificial turf – Astro Turf, which was given its trademarked name in 1966. The first generation of AstroTurf began as tightly-curled nylon fibers woven into a strong and durable foam backing. After Astrodome's success, the Indiana State University Stadium installed AstroTurf in 1967. This made it America's first outdoor sports stadium to install synthetic turf.
Widespread Application Across the Country
There's no doubt that the first-generation artificial grass became very popular in sports arenas across the United States and Canada. Soon enough, many other stadiums followed suit by installing this trend themselves throughout the 1970s, like the Riverfront Stadium, Three Rivers Stadium & Veteran's Park.
With widespread application across the country, the original AstroTurf was on its way to becoming a household name. It seemed as though not much could stop it from taking over every sports arena in the world. AstroTurf changed the way sports was played and watched. Today, synthetic turf is now used in over 60% of Major League Baseball's ballparks.
Artificial Grass in Landscaping Applications
As "AstroTurf" technology improved, the product became widely used in both commercial and residential applications. Artificial turf gained a reputation for being environmentally friendly because it requires little maintenance, looked more attractive than natural grass (many people enjoy its modern appearance), and could be installed anywhere without much hassle.
With more people adopting artificial turf as a beautiful way to transform their outdoor spaces, the industry has expanded into more than just sports fields. Artificial grass, inspired by the history of the original AstroTurf, is now being used in landscapes, golfing facilities, putting greens, roofs & decks, indoor sports & agility centers, pet play areas, and gardens around the world.
The Artificial Turf Industry is Quick Evolving
Today, AstroTurf is still a term colloquially used to describe any turf. But the reality is that it's a brand name. Not all artificial turf is AstroTurf, despite its historically significant influence on the evolution of turf in all types of settings.
As people's tastes change, so does what they want out of artificial turf. It was once enough for it to look good on television or any other time it was in public, but now people want it to be so realistic that they can't tell the difference. Some companies are even experimenting with creating artificial grass designed specifically for certain climates and environments.
Think of specialized artificial turf for high humidity locations or regions where there's more rain and snowfall than other areas of the country. The truth is, just like the inspiration behind Astro Turf history and journey over the years, applications for artificial turf are only limited to one's imagination.
---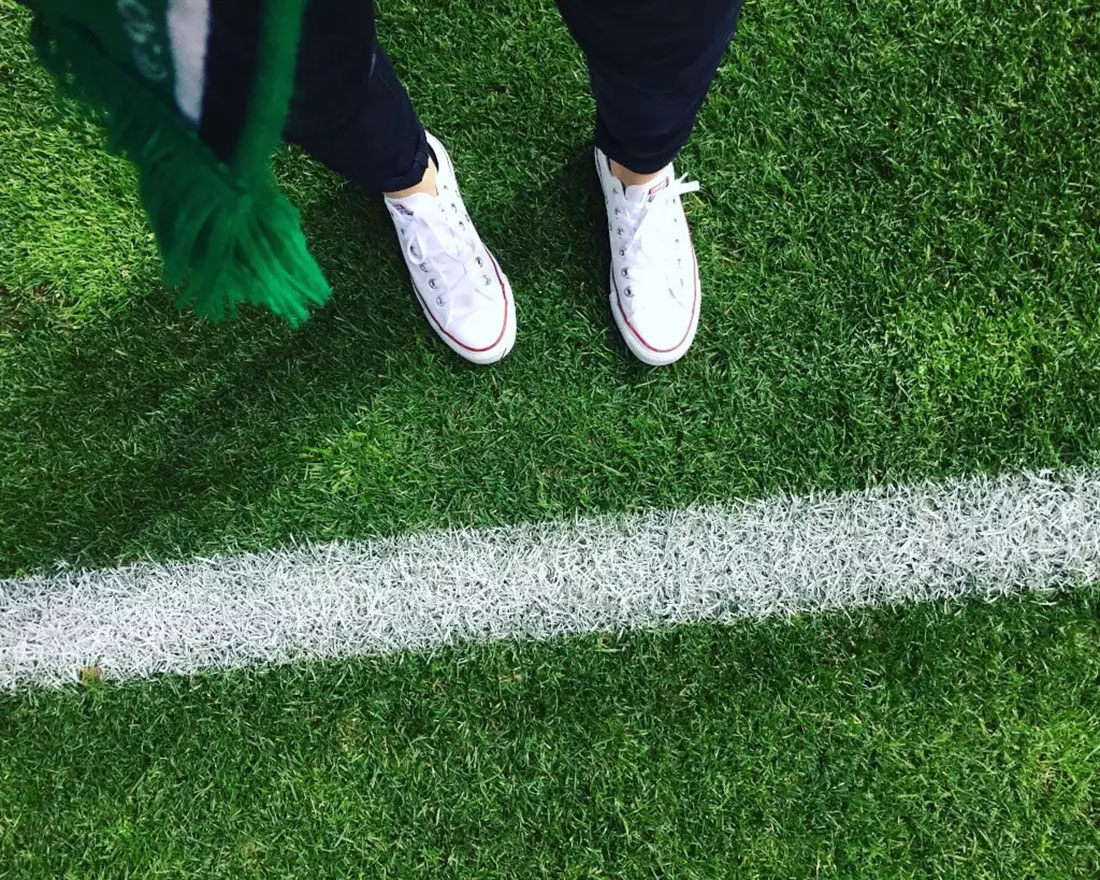 Shop Artificial Turf at FusionTurf
FusionTurf brings you the best artificial turf for residential and commercial use. FusionTurf's synthetic turf is manufactured to be safe and durable, with many different styles available – from natural-looking blades of grass to more textured surfaces that look like the original AstroTurf surface.
Whether you're looking for a carpet-like feel or something that looks more like a natural lawn, we have it all to suit your needs. Contact FusionTurf today. You can reach us at (800) 318 – 5469 now, and one of our friendly representatives will be happy to answer any questions about our products.
---