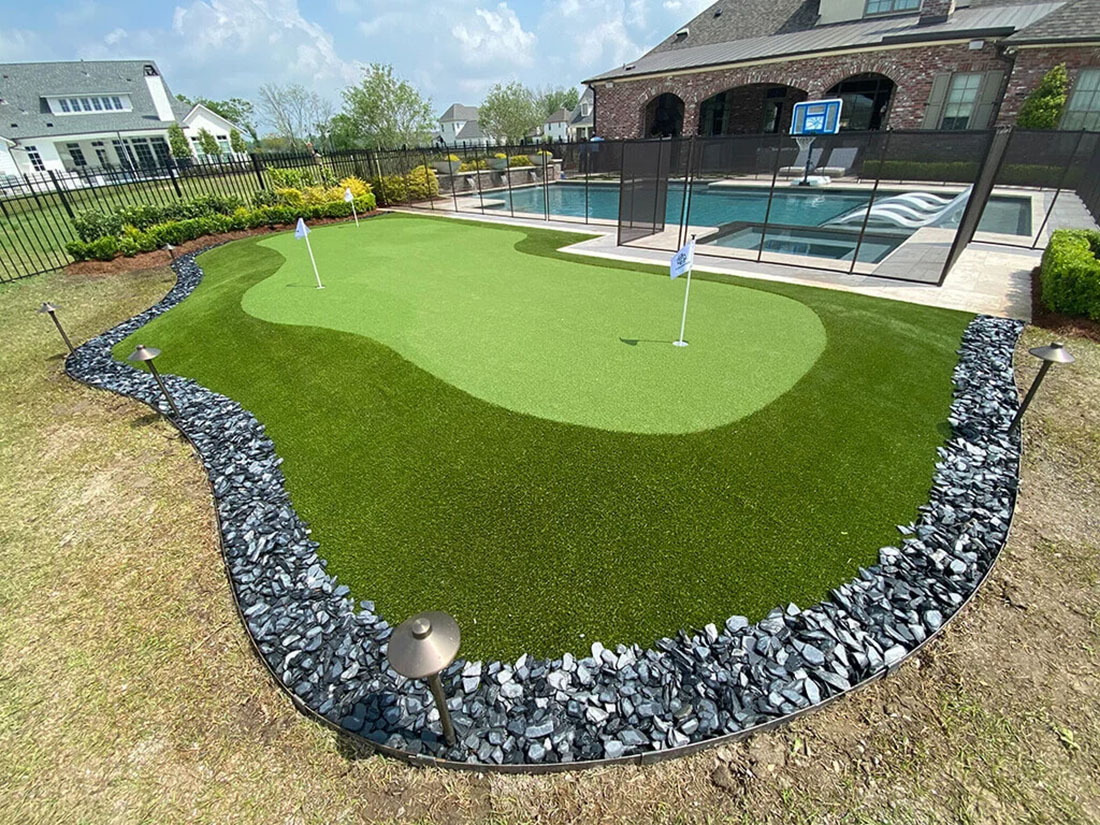 A putting green at home is the ultimate retreat for golf enthusiasts.
It's an outstanding way to enhance and enjoy your own private property. The height, feel, and consistency of the turf are critical to your golfing experience, affecting the way the golf ball rolls and banks on slopes. Quality golf practice turf can give you a similar experience to putting on a full-sized professional-grade golf course.
Fusion Turf can provide golfing practice turf to effectively represent the green, fringe, fairway, and rough of a professional golf course. Artificial turf can be used to mimic all areas of a course including bunkers. With a variety of golfing turf grass to choose from for your project, you can practice putts and short game from similar surfaces and angles you're likely to encounter out on a full course.
GREEN
FusionTurf offers two options for putting greens: the Fusion Putt and Fusion Putt Prime. Both are great options for your golf practice turf with a .5" tightly woven pile height and bi-color blade system that makes the green look and feel real. Fusion Prime is a higher-quality surface made to perfectly mimic the performance of a genuine golf course putting green. Both Fusion Putt and Fusion Putt Prime can also be installed indoors.
FRINGE
You can complete your putting green with a ring of fringe to accompany it. The Fusion Fringe is the perfect complement to your golf practice turf with a realistic surface for putts and short chips. It has a 1" blade length and tan thatch to simulate realistic grass outside a putting green. Adding fringe to your golf turf grass helps to bring the course together.
ROUGH
Augustine HD is one of our heaviest and most realistic varieties of artificial grass. It's a high-quality turf with a 2" blade height and lush fill for a thick, authentic grass feel. It's soft to walk on and thick enough to outline the fairway. Additionally, it scales easily between small patches and large expanses, so you can use it for your specific needs.
---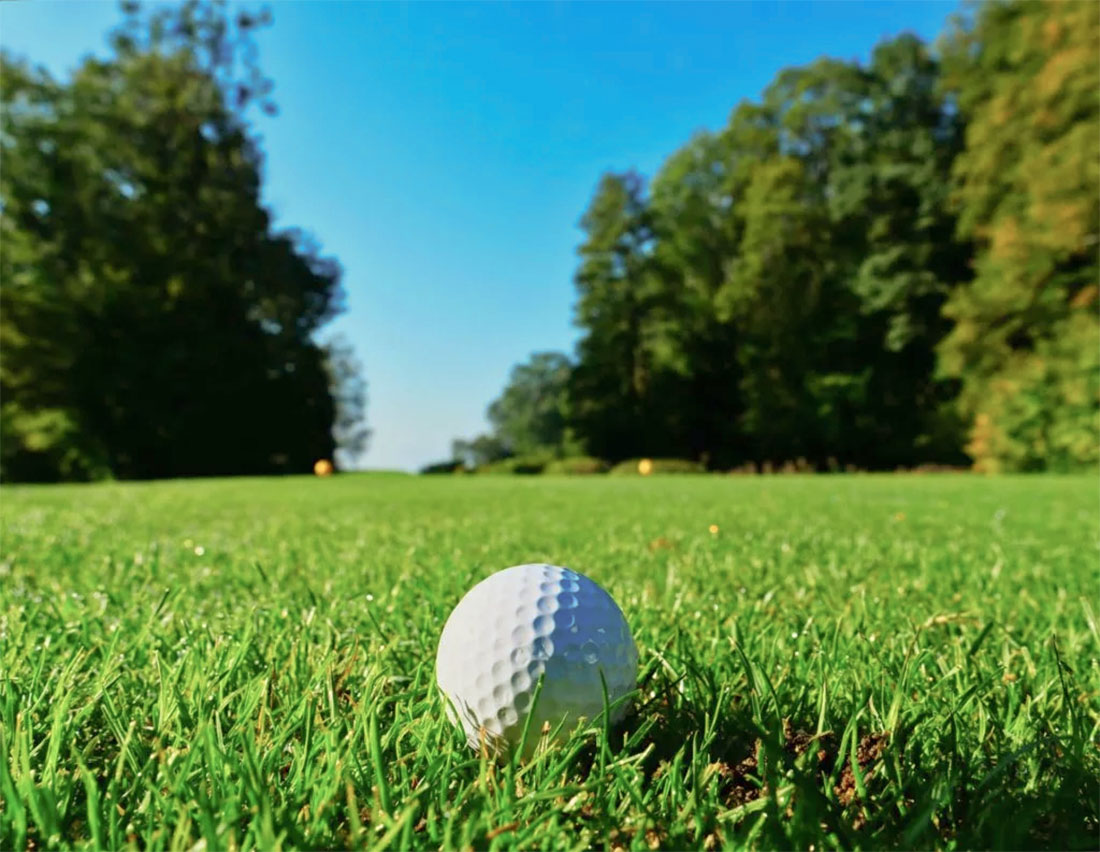 BUILD YOUR DREAM COURSE AT HOME
With all of the different golf practice turf options available through FusionTurf, you have the opportunity to craft your own perfect golf course. Capture the feel of a genuine course with a variety of turf selections. We'll work with you to get your course just right.
Request a quote and talk with an installer to get started on building your personalized dream course. Contact us online or call 844-213-8873.
---