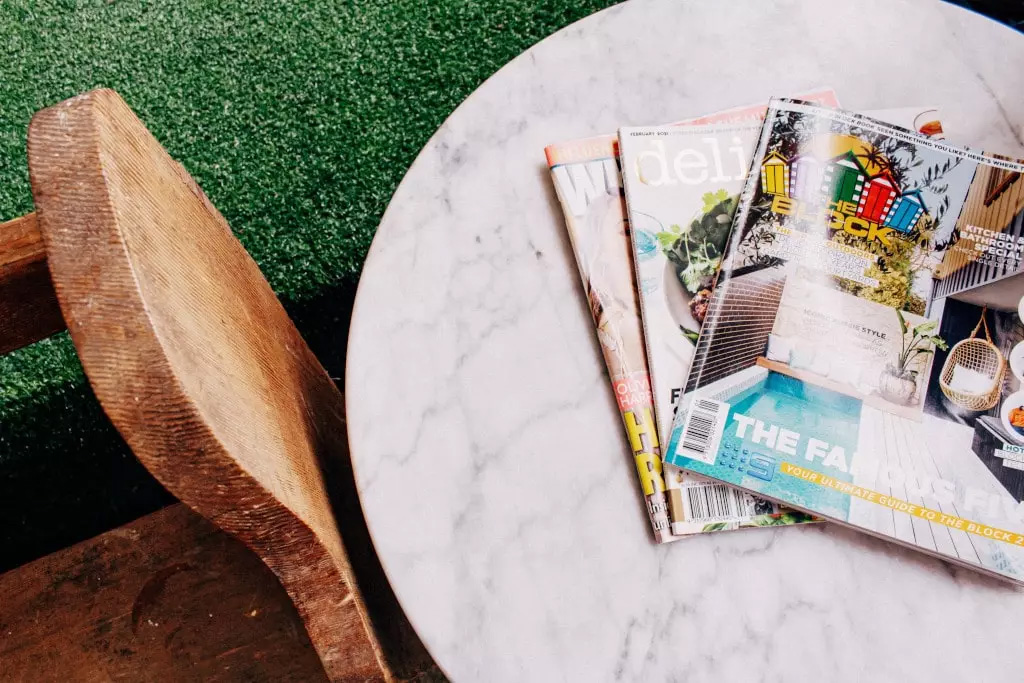 There are a lot of uses for artificial turf that people might not know about. Synthetic turf is commonly used in residential lawns and outdoor sports fields, but did you know it can also be used for indoor playgrounds, military purposes, and as pet grass for dogs? Before we get to the different uses of turf that might surprise you, let's see why artificial grass is a great option.
Artificial turf is more durable than natural grass, so it can be used in areas that are subject to heavy traffic, such as stadiums and football fields
Synthetic turf is non-toxic, which makes it a great surface for playgrounds
It's easier to maintain artificial turf because you don't have to water or fertilize it
You save on water when using artificial turf – there is much less runoff with an artificial surface
Now let's look at our top five surprising artificial grass applications apart from residential lawns and pet grass for dogs:
1. ROOFS AND DECKS
In today's society, homeowners are looking for ways to increase the functionality of their homes. One way is by transforming a roof or deck into usable outdoor space. Artificial turf can be used to create an attractive, low-maintenance surface that offers protection against the elements and saves on energy costs. It provides a great way to turn unused roof or deck space into a usable outdoor space you can use for fun and relaxing moments with family and friends.
A well-maintained artificial turf can last up to 15 years and requires minimal maintenance compared to natural grass. Artificial grass is durable enough to withstand the elements, which means your roof or deck will be safer from harsh weather conditions. Not only does it provide a more visually appealing view than traditional roofs and decks, but it also helps you save money by reducing energy costs.
2. INDOOR USES
Artificial turf is not just for landscaping or for use as pet grass for dogs. It can also be used inside to create a new surface that functions as well and looks better than any other option. In fact, artificial turf provides an excellent alternative for those who want to stay active indoors while still enjoying some fresh air in a controlled environment. It's an incredibly versatile product that can be used in all sorts of indoor situations, including:
Home carpeting in family rooms and basements
Weight rooms and home gym surfaces
Children's bedrooms and playrooms
Indoor hang-out areas and man caves
Indoor mats and rugs
Garage floors and green wall art
3. CREATIVE ARTS AND CRAFTS
That same artificial pet grass for dogs, turf for golf & putting greens, or fake grass for backyards works just as well as a creative art and craft option for your home. If you love DIY craft projects, you should definitely try artificial turf.
Some ideas include:
Grassy green street numbers
Quirky placemats for a barbeque
Seat and table covers for outdoor use
Garden playhouse floor covering
Outdoor garden camping surfaces
Elaborate toy train layouts indoors or mini train setups outdoors
You can also use artificial turf to create fancy gardening projects that stand out. More homeowners are using fake grass to create small spaces for tables and chairs, and secluded spots. Think of creative options like using turf as stepping stones, standing areas, pads for statues, birth birds, or pet grass for dogs in unused backyard or front yard spaces.
4. PLAY SURFACES FOR KIDS
When you think about it, a backyard with no toys is like an empty canvas. You can use the space for so many different things, and the kids will never get bored. For instance, if your yard has enough room to create some form of recess area or playtime zone where they could do anything from playing games on monkey bars to spinning around in circles until they're dizzy, then you should consider synthetic turf for playgrounds.
If you have a trampoline, a cubby house, or a swing set in your backyard, or part of your natural grass lawn has been damaged by all that playtime fun, then synthetic turf is for sure an option. It's soft, durable, and easy to clean, so it makes a great surface on which to jump around. And the truth is, patchy grass is an eyesore, and synthetic turf can add tremendous value to any family home with kids. It also doubles up as a great option when you need pet grass for dogs.
5. DISGUISING "UGLY" OUTDOOR SPACES
Who says you have to sacrifice beauty for functionality? You can use artificial turf to line your walls and fences, giving the appearance of bushes. A lot of homeowners struggle with the appearance and upkeep of their gardens. It's easy to get overwhelmed by this task, so it can be tempting just to ignore your lawn altogether and those "ugly" outdoor spaces.
Luckily, there are a few tricks you can use if you're up against an ugly outdoor wall or fence in need of some sprucing up.
You can cover up your bins or wood stacking areas to distract from the look
You can line perimeter walls or fences with turf to create a bush-like appearance
You can use artificial turf to hide any outdoor amenities and storage spaces
---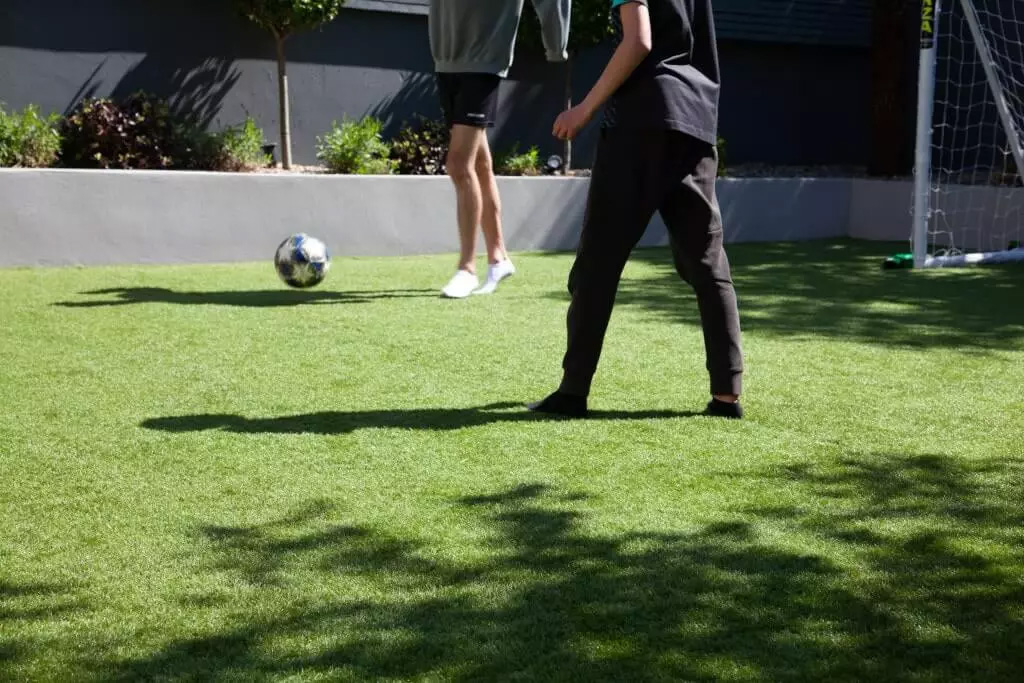 Get Started With FusionTurf Synthetic Turf
Whether you want synthetic turf for playgrounds, putting greens, indoor sports, or durable and safe pet grass for dogs, feel free to get started at FusionTurf. We offer the most natural-looking artificial grass, and you'll never have to worry about it again. We're so confident in our products that we back them with a Limited Lifetime Warranty.
And if conserving water or saving money is your goal, switching from living greens to fake ones will be an easy decision for you thanks to all of its benefits: there's no more watering required, zero maintenance costs, lower cost of installation per square foot, and you get a quick-drying and surface ideal for any weather conditions. Book a call to get started today.
---