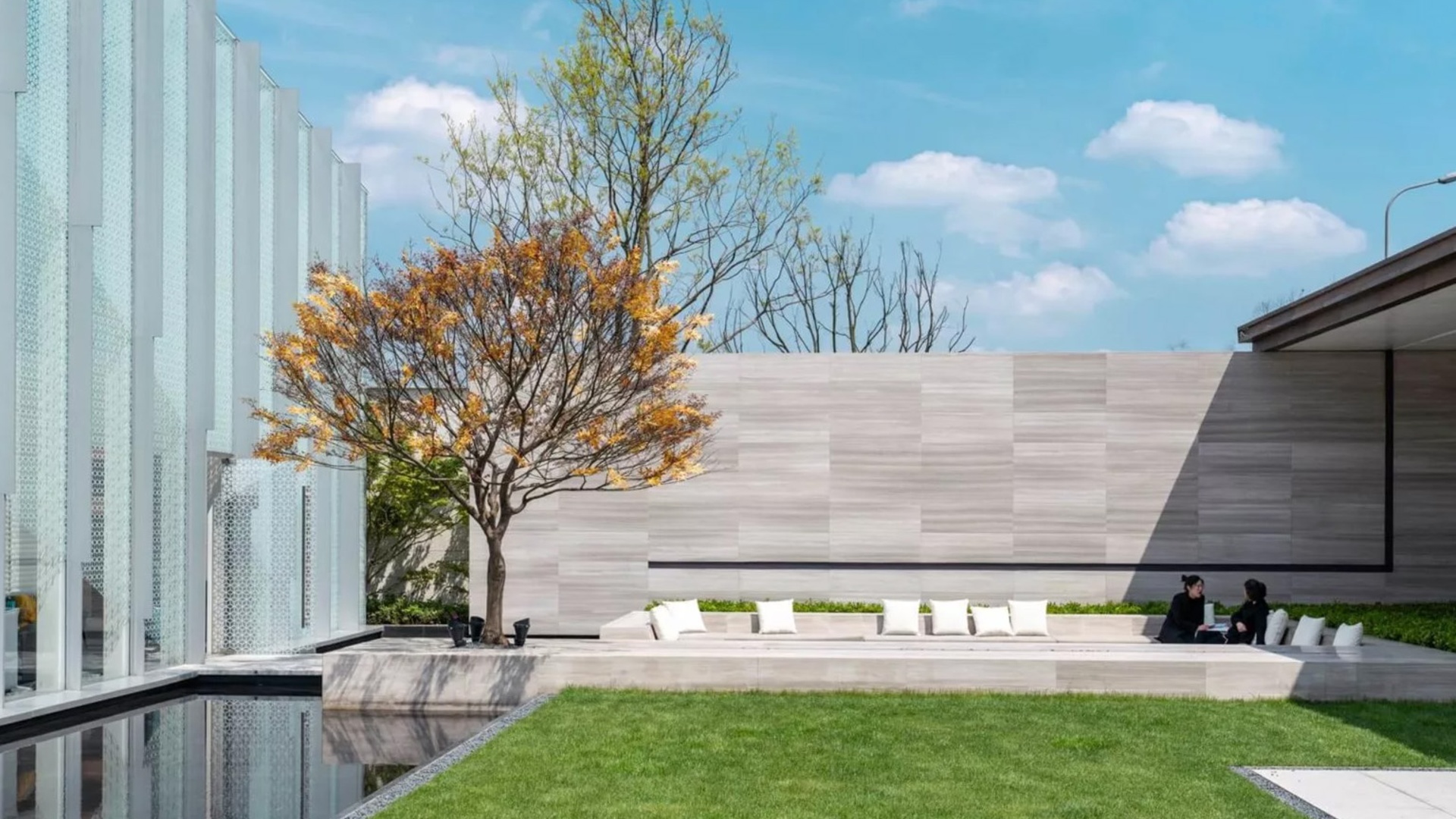 Artificial turf is the perfect alternative to live grass if you're thinking about upgrading your home's outdoor spaces with beautiful, low-maintenance landscaping.
FusionTurf artificial grass looks like live grass year-round through all seasons. Additionally, synthetic turf feels like grass even when walking barefoot.
While synthetic turf on its own looks picturesque, you can add more character and charm to your yard with attractive landscaping. Here are a few landscaping ideas with artificial turf that will transform your outdoor aesthetic.
Build a pond in your backyard
One of the most popular turf landscaping ideas is building a pond with synthetic turf surrounding it. A pond creates a peaceful, relaxing atmosphere and adds value to your home. There is something magical about being close to the water, and your guests will appreciate socializing in a space that offers natural beauty and serenity.
The biggest advantage of using artificial turf around a pond is that it doesn't require the regular maintenance of live grass such as mowing and weeding. You will save a lot of time, effort, and money after installing synthetic turf around your pond.
Complement your turf with flowers and plants
For a truly stunning landscaping idea with artificial turf, consider adding a pop of color and texture to your lawn with flowers and plants. A combination of different annual and perennial flowers will keep your yard elegant and lush all year long.
Be sure to pick the flowers and plants that are best suited for your climate. Shrubs, trees, and low-maintenance potted flowers create ornate focal points that are pleasing to the eye. Combined with artificial turf, you'll benefit from a luxurious lawn with minimal effort or upkeep.
Pair with hardscaping
Pavement, patios, stone walkways, and other hardscaping elements are great landscaping ideas with artificial turf. The variety of surface textures in your landscaping will enhance your outdoor area, and the options are endless.
Fire pits, colorful patio stones, or even an outdoor playground not only look alluring, but they also offer practical ways to make better use of your space.
Consider artistic design
Synthetic turf is versatile. Since it comes in a wide range of shades, textures, and sizes, you can use your creativity and imagination to design truly artistic lawn displays. Some inspiring turf landscaping ideas are chessboard patterns, geometric designs, and even mini-labyrinths paired with stonework or trimmed hedges.
Additionally, you can create a tiered retaining wall topped or surrounded by pristine synthetic turf.
---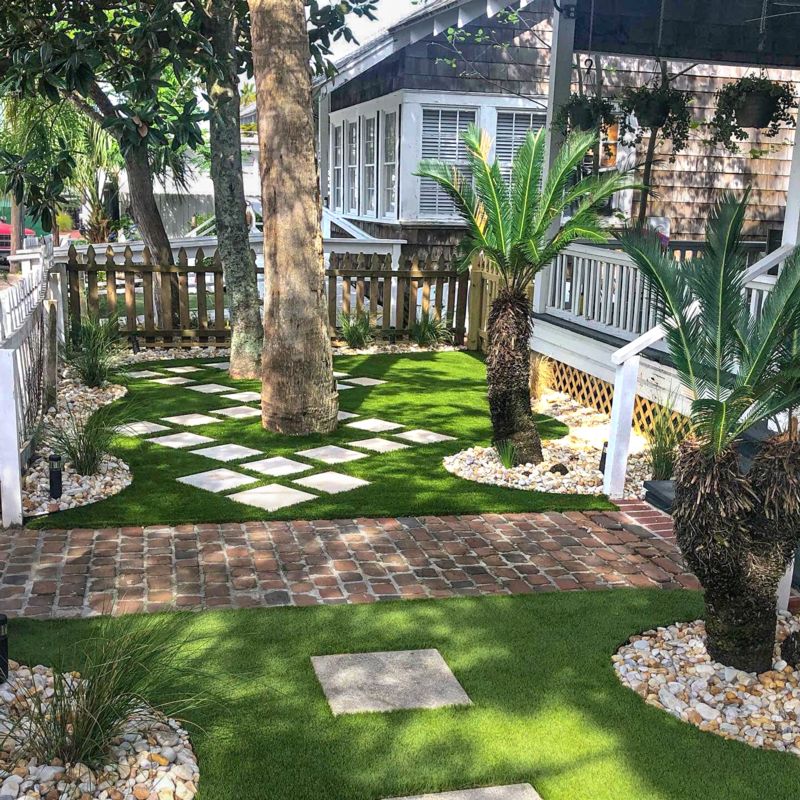 Learn more at FusionTurf
Our landscaping ideas with artificial turf will help get you started on revamping your outdoor spaces. Our professional synthetic turf designers can provide expert guidance on the best options for your home or commercial needs. Reach out to us to turn your turf landscaping ideas into your personal paradise.
---